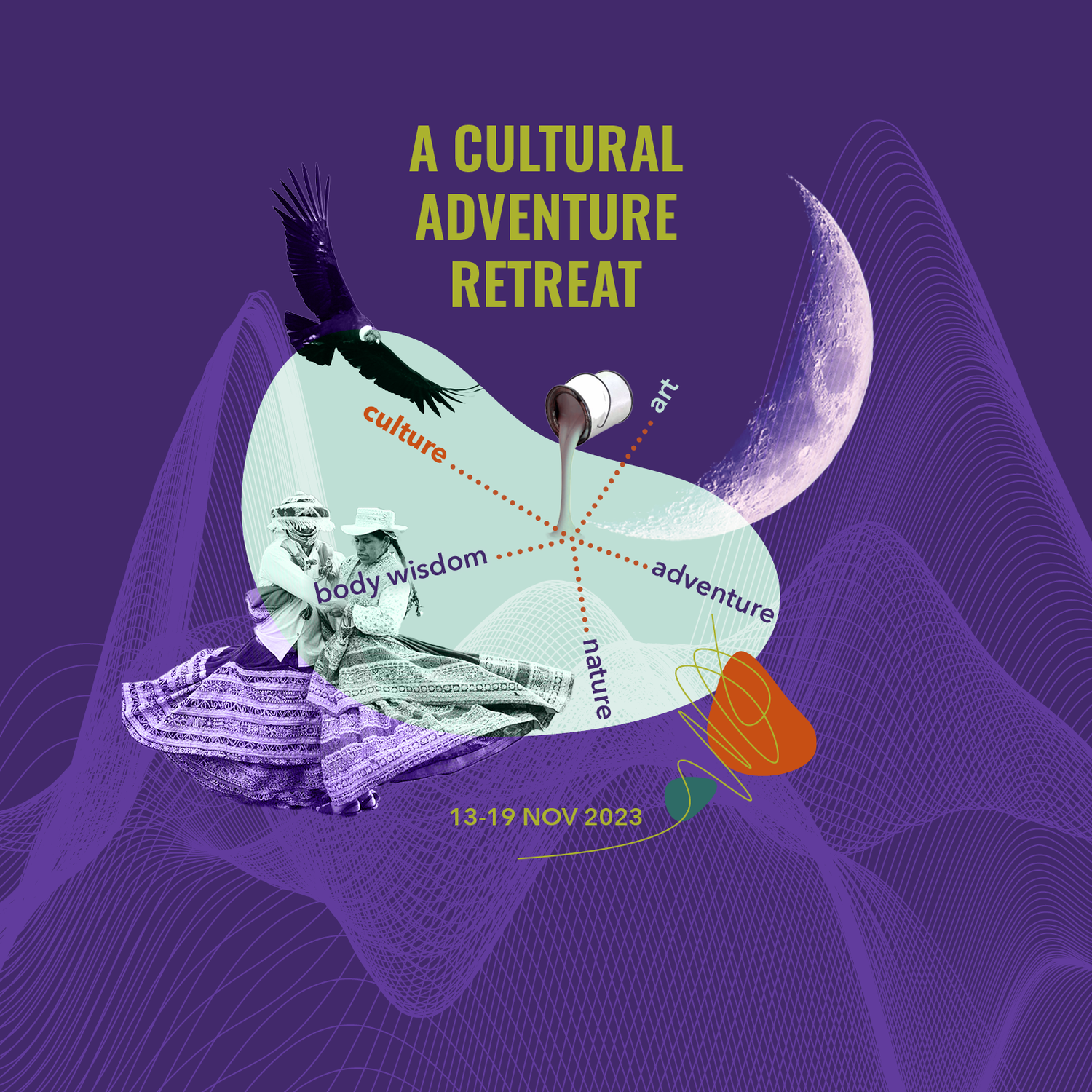 INTERSECTION RETREAT IN PERU
BOOK NOW
An intersection of local culture, adventure, creative expression and body wisdom experiences in the magnificent landscape of Colca Canyon.
We believe that by experiencing an intersection of various perspectives, cultures and activities, we can come closer to finding who we are, what makes us feel free, and what we truly want.
7 x DAY INTERSECTION RETREAT
The first of its kind, Intersection Retreat has been designed for those who desire to immerse themselves in the local traditions and culture, to embody and express who they are in an unfamiliar context through movement and art.
We will spend the first 3 days immersed in connection, exploration and liberation, experiencing culture, creative expression and our inner truth through adventure. Nestled in the comfort of Pachamama Cabanaconde, we will experience activities, connections and local traditions that will open our hearts and minds to new ways of being. 
We will then spend 4 days hiking through the breathtaking landscapes of Colca Canyon, where we will expand our physical bodies through movement, breath and nature. 
We will enjoy the Llahaur hot springs that reside in the depths of the canyon, climb across to the Huaruru Waterfall, and explore a traditional village that sits at the front of the cliffs. 
From this exploration we will climb back up to Cabanaconde with a new understanding of what truly lies within the jagged slopes of Colca Canyon and within ourselves.
This adventure & experience is for those who wish to step out of their comfort zone, explore nature through the lens of a different culture and step into their liberation.
Join us for a life-changing experience and be a part of the Intersection family.


INTERSECTION MEALS

Meals are included in the retreat cost.
We will be exploring Peruvian menus and sensory experiences. 

*Dietary requirements can be confirmed after ticket purchase
WHAT'S INCLUDED AND WHAT'S NOT

INCLUDED:
Transportation from Arequipa to Cabanaconde (round-trip)
Accommodation for 7 days / 6 nights
Meals
Trekking guide for the hikes
NOT INCLUDED:
Flights to Peru and / or to Arequipa
Accommodation in Arequipa
Visa to visit peru (

who do not need a visa

)
Travel health insurance
Activities and food outside of retreat
Beverages (some places will include a basic beverage, any extra would not be included)